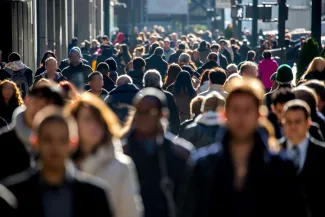 The Court of Justice of the European Union (CJEU) has ruled in King v Sash Windows Workshop Ltd that workers who are prevented from taking annual leave can carry over and accumulate untaken leave until the end of the employment relationship. This decision could affect ongoing employment status cases as self-employed contractors who are found to be workers could be entitled to more backdated holiday pay than was previously thought possible. Accordingly, the stakes in the disputed employment status cases have been increased. 
 
Mr King worked for The Sash Window Workshop Ltd (SWW) as a self-employed commission only salesman from 1999 until his retirement in October 2012. When he retired he sought to recover holiday pay in respect of leave that he had taken and not been paid for, and leave that he had accrued but not used. During his 13 years of employment Mr King had never received any holiday pay and his contract was silent on the issue of paid annual leave. 
 
The Employment Tribunal accepted that Mr King was a worker under the Working Time Regulations 1998 (WTR) and therefore entitled to 5.6 weeks paid annual leave. SWW argued that the WTR provides that paid holiday is lost if it is not taken during a leave year and therefore Mr King's entitlement to backdated holiday pay should be restricted. Workers in the UK can only carry over holiday to the next leave year if the employer agrees or if they have been prevented from taking it for reasons outwith their control such as being absent on sick leave. However, the Tribunal awarded Mr King pay in lieu of annual leave accrued but not taken throughout his 13 years of work. 
 
SWW then appealed to the Employment Appeal Tribunal (EAT) who allowed the appeal. The EAT found that the Tribunal had no justification to depart from the normal position under Regulation 13 of the WTR that entitlement to annual leave expires at the end of the relevant leave year. This was because the Tribunal had failed to make findings of fact supporting its decision that Mr King had been prevented from taking annual leave for reasons outwith his control. 
 
Mr King appealed the EAT's decision to the Court of Appeal who referred the case to the CJEU with a number of questions which were dealt with in two categories:
 1. Clarification of the compatibility of Regulation 13 of the WTR (the entitlement to annual leave) with the right to paid annual leave under Article 7 of the EU Working Time Directive.
The CJEU ruled that the UK Regulations were inconsistent with Article 7 of the EU Directive.  This is because the rights to take and be paid for annual leave are contained in separate regulations. Therefore, workers who are only offered unpaid annual leave can only enforce the right to be paid once they have taken annual leave. The CJEU noted that case law is clear that workers must be entitled to benefit from the pay they are entitled to when taking annual leave.
 
2. Confirmation of the extent that accrued but unused paid leave can be carried over, for the purpose of payment in lieu, on termination of employment.
The CJEU held that where an employer has refused to pay for annual leave they should not benefit from the usual restrictions on carry over. They ruled that workers can carry over accrued but unused leave until the employment relationship terminates.
 
The case will now go back to the Court of Appeal for determination. Mr King will no doubt invite the Court to read the UK Regulations in a way that is compatible with the CJEU decision so as to allow the Court to award Mr King compensation for his full holiday entitlement, payable by SWW. If the Court is unable to do so, then Mr King's remedy would lie against the UK Government for failing to protect his legal rights and the UK Government would almost certainly have to amend the UK Regulations to properly implement European law. The CJEU did not comment on the UK's two year restriction in relation to claims for unlawful deductions from wages. However, it is safe to assume that in this scenario the two year restriction would be judged contrary to EU law in relation to claims for holiday due under the EU Working Time Directive. 
 
This case is most significant for employers who engage individuals on a self-employed or contractor basis and do not provide for paid holiday as a result.  The final outcome in the on-going employment status cases such as Pimlico Plumbers and Uber has therefore taken on even more significance as it will inform, clarify and possibly re-set the test for determining when such individuals should be classed as workers and thus entitled to receive paid annual leave (amongst other rights).  As noted above, an individual who, as a result of a failure to properly categorise his status as a 'worker',  has not been receiving paid holiday, would now have a claim for back-pay, which could go back many years (potentially over 20 years to 1996, the date from which the Working Time Directive required to be implemented in UK law). It will be little comfort that the CJEU's ruling relates to the entitlement under EU law to four weeks of annual leave (not the domestic statutory entitlement to 5.6 weeks) so the back-pay claim is likely to be limited to four weeks' pay per year  for any worker who has missed out.