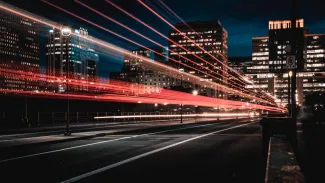 Coordinating cross-border due diligence is a key skill that more often than not underpins complex, multi-jurisdictional merger and acquisitions (M&A) and private equity (PE)-led transactions.  
Where due diligence really adds value is in the early stages of the transaction, when local knowledge and expertise are vital to understanding the context of data room information.
As market-leading advisers, we are ideally placed to offer our practical market knowledge and experience on Scottish assets or issues early in the transaction.
We highlight below a few recent examples to demonstrate the benefit of involving Scots Counsel early in the transaction process.
1. Scotch whisky is a world renowned brand and whisky assets are seen as trophy investments, particularly for Asian and US buyers. In a recent auction sale, on which we acted on the buy side, we quickly identified three key issues for our Asian client and their US-based advisers, all of which were potential red flags. We provided a board memorandum within 48 hours explaining the interaction between the regulatory and HM Revenue and Customs approvals regime, the significance of which might not have been apparent had the Scottish diligence been limited to real estate and "unusual pop-outs".
2. Specialists from our food and drink and marine sector teams provided advice at short notice on the distinctive regulatory and operating regimes for offshore vessels servicing marine-based salmon farms. Given our specialist knowledge of the sector, we were able to identify and put in context associated risks that would have not arisen had we limited our review of the vessel charters.
3. Our energy and infrastructure team had a key role in Arclight's recent acquisition of Total's operating interests in the SIRGES and Frigg pipelines in the UK North Sea. Our ability to take an informed view of what was "market" in what was essentially a linear title review was praised by the client.
Given the current political and economic climate in the UK, and the relative low value of the pound against other currencies, infrastructure funds globally see value in UK assets, which often give rise to significant questions of both Scottish and English law, requiring extensive diligence followed by well-informed advisory negotiations.
Given the increasing frequency of auction processes for such assets, instructing market-leading local advisers with national and international reach is a sensible investment.