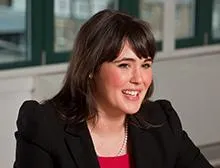 This bulletin covers key information for creditors relating to the Debt Respite Scheme (Breathing Space Moratorium and Mental Health Crisis Moratorium) (England and Wales) Regulations 2020/1311.
On 17 November 2020, the UK Government enacted the Debt Respite Scheme (Breathing Space Moratorium and Mental Health Crisis Moratorium) (England and Wales) Regulations 2020 (the "Regulations"). From 4 May 2021, debtors in England and Wales will be able to apply for a "Breathing Space Moratorium" or a "Mental Health Crisis Moratorium", similar to the moratorium which already exists in Scotland. In this bulletin, we take a look at some of the key questions which creditors will need to be aware of.
Who is eligible?
The moratoria are available to individuals who are unable, or unlikely to be able, to repay some or all of their debts as they fall due. They must not be subject to a debt relief order, interim order or an individual voluntary arrangement (IVA), or be an undischarged bankrupt. 
The Mental Health Crisis Moratorium is available to those receiving "mental health crisis treatment" (defined as having been kept in hospital for assessment or treatment, removed to a place of safety by police, or receiving any other crisis, emergency or acute care), without the need to take debt advice. An application can be made by the debtor or their carer, social worker, mental health nurse, an independent mental health advocate or an approved mental health professional. A debt advice provider will then determine whether the individual is eligible. The application must include a declaration from an approved mental health professional that the debtor is receiving crisis treatment. 
Pre-requisites for obtaining a moratorium
Before applying for a Breathing Space Moratorium, a debtor must take professional debt advice from an authorised debt advice provider or a local authority, who will assess whether a moratorium is the appropriate option for them. Before applying for a Mental Health Crisis Moratorium, a debtor will have to be assessed by an approved mental health professional as being in receipt of mental health crisis treatment.
How long do the moratoria last?
The Breathing Space Moratorium lasts for 60 days, and cannot be extended. Individuals can also only apply for one Breathing Space Moratorium in each 12-month period. The Mental Health Crisis Moratorium lasts until 30 days after the cessation of the individual's crisis treatment. The individual can access a Breathing Space Moratorium immediately afterwards (if they continue to meet the eligibility criteria and take debt advice). Alternatively, if the individual receives mental health crisis treatment in the future, they can apply again for a Mental Health Crisis Moratorium.
How do creditors get information regarding a moratorium?
The Regulations provide for the establishment of a register of matters relating to moratoria by the Secretary of State. The register is to be private, however creditors will be notified by the Secretary of State of relevant changes to the register, including when a debtor has been granted a moratorium, and when that moratorium comes to an end.
What debts are included?
All debts are included within the scope of the moratorium, with a few exceptions stated in the Regulations. Judgment debts are included.
Secured debts are excluded, so debtors will still be required to meet mortgage repayments during the moratorium, and interest can still be charged on the principal sum (however, they will be entitled to apply for a moratorium in respect of their arrears). The same applies to hire purchase or conditional sale agreements.
The Regulations also exclude an individual's "business debts", i.e. debts incurred in connection with the debtor's business if the business is VAT registered or if the debtor is in partnership with another, and the debts related solely to the business. 
Guarantors are not protected by the principal debtor's moratorium, but can apply for their own moratorium in respect of this debt if they are eligible.
What actions can creditors take during the moratorium?
Once a moratorium is in place, creditors cannot take any enforcement action against the debtor. This includes issuing court proceedings or enforcing judgments against the debtor, or issuing demands for payment. Creditors can also not charge interest, pay fees, penalties or charges in relation to moratorium debts which otherwise would have accrued or arisen while the moratorium is in force.
Any pending petition for the debtor's bankruptcy will be stayed until the moratorium is at an end, and the petitioning creditor must advise the Court when they are notified of the moratorium. Other actions pending against the debtor can continue, however courts are required to take "all necessary steps" to ensure that any judgment concerning a moratorium debt is not enforced during the moratorium, including ensuring that no hearings are held or orders made in actions for enforcement.
Importantly, the moratorium will not affect charging orders or attachments of earnings orders made before the start of the moratorium, so these can still be enforced.
The moratorium is not the same as a payment holiday, and debtors should continue to pay ongoing liabilities if they are able to do so.
What else do creditors need to do?
Creditors who are notified by the Secretary of State of a moratorium being put in place must notify any agent they have instructed to act on their behalf in relation to a moratorium debt of the moratorium, and its effect, as soon as reasonably practicable. They must also undertake a reasonable search of their records to identify any debt owed to them which may be a moratorium debt, including debts the rights to which the creditor has assigned to a third party, and notify the debtor's debt advice provider of these, again as soon as reasonably practicable. Creditors must also notify the third party to whom any debt has been assigned.
Can creditors request a review of the moratorium?
Yes, within 20 days of it commencing. The moratorium must be unfairly prejudicial to the interests of the creditor, or there must have been some "material irregularity" in the process (e.g. the debtor did not meet the eligibility criteria), before it is cancelled.
In the case of a Breathing Space Moratorium, the debt advice provider must also review the moratorium between 25 and 35 days of it starting.
What is next?
This is the first stage of the 'debt respite scheme', and will be followed by the introduction of a Statutory Debt Repayment Plan, which may be similar to the debt payment programme already available in Scotland. There is no date set for the introduction of this plan.
If you would like more information on the details of the Regulations and the moratoria, please get in touch with Serena Weir or Alec Fair, of our debt recovery team, or your usual Shepherd and Wedderburn contact.