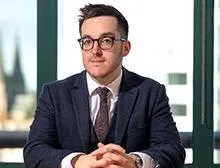 As well as having potentially serious consequences for the health and wellbeing of us all, "early indicators" suggest that COVID-19 will have a significant impact on the economy. Jan Vlieghe, a member of the Bank of England's interest rate-setting committee, said that the UK was "experiencing an economic contraction that is faster and deeper than anything we have seen in the past century, or possibly several centuries".
The knock-on effect of this is that many businesses are already experiencing, or are predicted to experience, financial difficulties. These difficulties may be so severe that they are facing possible insolvency. They may well have suppliers or customers also facing insolvency. Businesses worldwide are looking to conserve cash by slashing budgets and maximising recovery of receivables.
Reviewing your contracts
As they try to adjust to the 'new normal', businesses are faced with difficult decisions about what they can do about existing commercial agreements impacted by COVID-19. For example, some businesses may take the decision to terminate a contract or try to invoke a force majeure clause. Either step may cause a counterpart to take action to enforce the contract or challenge any attempt to suspend performance.
But the coronavirus crisis is no different from other so-called black swan events – now, more than ever, cash is king. So, what can a business do to enforce its legal rights without expending a precious resource – cash – on litigation or arbitration?
Third party litigation funding
Third party litigation funding is where a third party (with no prior connection to the litigation) agrees to finance all or part of the legal costs of the litigation, in return for a percentage payable from the damages recovered by the business. If the case is unsuccessful, the funder's investment is written off and, depending on the terms of the agreement with the funder, you may not need to meet the other side's legal fees.
What are the advantages of this to the business?
By pursuing a claim using third party litigation funding a business can: (1) retain its cash to fund the core operation of the business; (2) transfer the risk of the litigation to the funder; and (3) retain control over the conduct of the case.
How is COVID-19 expected to affect the funding market?
Like any other business, litigation funders have had to adapt to the "new normal" and transition to remote working. However, Burford - one of the leading global funders - is upbeat about remote working, reporting a "smooth transition" and it even expects an upsurge in cases. This is because economic disruption tends to generate disputes and litigation.
Research has also revealed that the insolvency funding market has increased by 50% in the past four years to £1.5 billion per annum, with litigation funding fast catching up with 'no-win no-fee' arrangements. The coronavirus crisis is unlikely to alter this. Burford reports sufficient liquidity for its needs and a number of the other large litigation finance funds have raised capital recently, including Balance Legal, Augusta Ventures and Harbour, among others. Clearly, all of these raises were done, or at least put in place, before COVID-19 impacted western democracies, but the impact of these funders trying to get their cash into the market will very much be felt during the course of the pandemic.
Will COVID-19 affect the progress of a case?
Although it is expected that one of the consequences of the pandemic will be an increase in cases, there are a number of other relevant factors to consider:
The increased risk of an insolvency event will have a bearing on the defender's ability to pay if they lose the case. It makes little sense to sue a company that no longer has the means to pay.
Unsurprisingly, funders are looking for cases with good prospects of success and they assess the merits before offering funding. Still, the coronavirus crisis may cause a delay in gathering information. While desktop investigations will not be materially affected and witness statements can be taken from home, it may not be as simple or straightforward to obtain expert reports, for example if an expert surveyor needs to visit a site to complete a report, but takes the view that they cannot reasonably do so because of the current movement restrictions.
There may be an overall delay to the progress of the case because of working restrictions or closures of courts and tribunals.
The overall theme is that while cases will continue, the litigation progress may be delayed as a consequence of the courts, lawyers, experts and clients adapting to new working conditions. 
We are working with businesses to help them through these challenging times, and have established a dedicated COVID-19 Advisory Group. If you would like us to help you on this or another related matter, please get in touch with a member of the team.