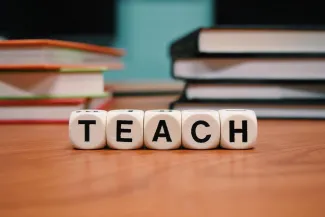 Like all charities the length and breadth of the UK, the independent school sector is feeling a considerable financial strain in light of the increased response to the COVID-19 outbreak. Following the nationwide closure of Scotland's schools on 20 March, the sector faces a number of very significant challenges, not least the importance of managing cash flow in the short to medium term. 
Boards of Governors across the country are grappling with strategies to address the pending loss of non-domestic rates relief, which is due to be removed from September. The Scottish Parliament has announced its intention to introduce 100% rates relief for businesses in heavily impacted sectors as part of a £2.2 billion COVID-19 support package.
Independent schools have not been included within this support plan, which seems odd given the current exceptional circumstances they are facing. There are, sadly, other challenging headwinds to be addressed in the meantime.
It is likely that pupils will not be returning to school for the summer term, and the question of school fees and rebates will be playing on the minds of governors and parents alike. Much will depend on the individual policies and contracts between schools and parents to determine whether refunds are available, which will, of course, have immediate financial consequences on schools returning fees. There is a delicate balance to be struck, particularly as most independent schools advocate a strong sense of community, and supporting families in hard times will be enshrined within their ethos. These are very trying times for everyone, and schools will be seeking to communicate positively with their parent body to formulate workable solutions.
To secure the future of many independent schools, Boards of Governors must be fleet of foot in their actions to combat the lasting economic and human impacts of COVID-19, and consider measures to ease financial pressures while maintaining sufficient cash flow over an uncertain period of lockdown. These may include extended payment periods, fee reductions for the final term, review of instalment options, or postponing proposed fee rises for the 2020/21 school year. Some or all of these measures will be considered alongside a wider review of the school's reserves policy. The financial robustness of each school should be stress-tested in light of the introduction of these proposed actions and what they might mean for declining rolls.  
From an operational perspective, schools will need to take advantage of the assistance offered by the UK Government, including the Job Retention Scheme, to ensure continuity of employment and payment of wages for staff. Like all other businesses in the UK, schools should also take advantage of the VAT deferral scheme, allowing for the deferral of VAT payments due between 20 March and 30 June 2020, until 31 March 2021, without incurring any penalties or interest. This may be crucial for maintaining cash flow. 
The Third Sector Resilience Fund is also available for charities in financial difficulty as a direct result of coronavirus. While grant funding from this Scottish Government support package is unlikely to be available to schools with sufficient cash reserves, short term 0% interest loans may be of assistance to schools that need to stabilise their cash flow. 
Now more than ever, governors must ensure they are demonstrating good governance practices, making sure that their risk registers are kept up to date and under constant review, and that they are responding proactively to the fast-changing circumstances. This is, of course, made all the more difficult in this period of social distancing. Boards of Governors will, like many groups, use technology such as video conferencing to regularly discuss their ongoing strategy. The Office of the Scottish Charity Regulator (OSCR) has made it clear that it will not penalise any charity required to adjust the way it works in these unprecedented times.