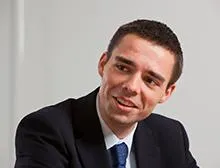 Hospitality businesses in Scotland have been welcoming customers back to their premises over the past few months: outdoor drinking was permitted to resume on 26 April, indoor hospitality (with alcohol) returned on 17 May (subject to physical distancing rules and public health advice), and as of 19 July the whole of Scotland moved to Level 0.
Although we will likely see guidance continue to be issued by the Scottish Government (in particular, where there are localised COVID-19 outbreaks), there will naturally be anxiety around how bars, pubs, restaurants and cafes should operate. The onus is being placed on proprietors to work out how best the guidance should be translated and applied to their premises, depending on the nature of the business. This raises very difficult questions around risk assessment, health and safety, insurance, data protection, and (in the worst-case scenario) criminal and civil liability should things go wrong.
Businesses operating in the hospitality trade will often also be licensed premises, so in addition to complying with COVID-19 risk assessments and control measures, consulting employees, introducing health and safety precautions, and ensuring that any novel or creative solutions remain covered by both employee liability and public liability insurance policies, it is equally important to ensure compliance with the terms of premises licences. We have also been made aware of Licensing Standards Officers contacting clients to ensure that details of the Designated Premises Manager remain up to date, which may not be guaranteed as a consequence of furlough and employees moving on during the pandemic.
Table service and face coverings are now the norm. Premises may need physical markers such as floor tape, barriers and screens to indicate necessary social distancing, and customers will require appropriate signage to direct them to what is, and what is not, permitted. Staff may need personal protective equipment such as face masks, and should reinforce these messages to customers. Businesses should facilitate contactless orders and payments, where possible.
A crucial element to any successful reopening will be improved and increased staff training (taking into account individual health characteristics). Employees need to have confidence in their place of work; they should not only understand the new procedures but also ensure these are properly implemented on a daily basis. Staff should receive induction training upon returning to the workplace, with regular refreshers as required.
Hospitality businesses must make clear to staff that they should phone in sick if they feel ill or under the weather – this is essential in order to keep the risk of COVID-19 transmission as low as possible. Any staff member whose health is in doubt should be sent home, and employers should have a contingency plan for calling on additional staff as necessary. 
Restaurants, bars, pubs and cafes will need to become accustomed to mandating excellent hygiene practices, including regular hand washing, using hand sanitiser, wearing masks, cleaning surfaces more frequently and increased deep cleaning. They should stagger reservation times to reduce crowding and consider implementing a one-way system throughout the premises, if possible. Thought should also be given to spacing tables and chairs with sufficient gaps to allow safe passing places.
Adhering to the Scottish Government's Test and Protect contact tracing approach may be challenging when it comes to customers. Hospitality businesses will need to find a system that allows them to identify on what date and at which time a customer (or a large group) visited and how they can be contacted. Larger premises might also note the customer's table number. Of course, using an electronic system to collect and gather customer data introduces a new level of data protection risk, and businesses that do so will need to register with the Information Commissioner's Office.
In any crisis (and a COVID-positive incident will fall into that category) customers will appreciate quick, decisive and honest communication. Businesses will need to prepare staff to respond to a spike in queries from customers under such circumstances. It would also be wise to consider preparing template statements for publication on social media platforms to keep ahead of the 'bad news'.
In the medium term, online deliveries may still prove popular with customers who are uncomfortable dining out. Any business offering a delivery service must ensure it complies with regulations around delivery times and the sale of age-restricted products, especially where alcohol is concerned.
Addressing these issues fully will help hospitality businesses mitigate risk and create a safer, potentially more pleasant environment for customers, who may initially feel apprehensive as the sector reopens for business.
If you require support or advice in relation to any of the issues set out in this article, please get in touch with Kevin Clancy or your usual Shepherd and Wedderburn contact.