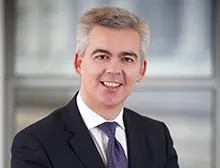 The temporary measures contained in the Corporate Insolvency and Governance Act 2020 to allow companies (and other qualifying bodies) to hold their AGMs and other relevant meetings safely during the pandemic were due to end on 30 December. Regulations have recently been published which extend the duration of these measures to 30 March 2021. 
This is the second extension of these temporary measures. The Act originally provided that these temporary flexibilities would end on 30 September, unless extended by regulations in three-month increments. Details of the first extension from 30 September to 30 December are set out in our earlier briefing note. 
The new extension contained in the regulations reflects that measures to prevent the spread of coronavirus are very likely to remain in place in the UK for at least the first few months of 2021.
In the explanatory memorandum to the new regulations, the UK Government confirmed that it has received representations from across the business community asking for the temporary measures to be extended to 30 March.   
The explanatory memorandum also notes that it is anticipated that between 80 and 90 FTSE All-Share Index companies will potentially hold their AGMs between January and March and would therefore have been affected if measures to prevent the spread of coronavirus remained in place, but the temporary flexibilities contained in the Act to allow for those meetings to be held safely were not extended. 
While the new extension will be welcomed by many it is important that companies consider how best to safeguard the interests of shareholders whilst using the flexibilities contained in the Act. The Department for Business, Energy and Industrial Strategy and the Financial Reporting Council has published guidance on best practice for holding AGMs which is detailed in our earlier briefing note.
For more information on this or another related matter, please get in touch with Stephen Gibb, a Partner in our corporate finance team, or your usual Shepherd and Wedderburn contact.