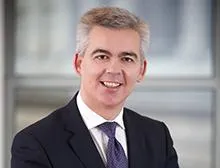 Companies House has announced that a number of forms and documents which previously had to be submitted in paper form can now be filed online using the Companies House new emergency filing service.
Due to restrictions in place as a result of the COVID-19 pandemic, paper forms submitted to Companies House are understandably taking longer than usual to be processed, so this emergency filing service will be helpful for those companies and LLPs who would otherwise have to submit a paper form.
The service can currently only be used for the following forms (for both limited companies and LLPs):
application for rectification by the registrar of companies (Form RP02A and LL RP02A);
application for rectification of a registered office address or UK establishment address by the registrar of companies (Form RP02B and LL RP02B);
notice of an objection to a request to rectify the register (Form RP03 and LL RP03);
application to remove material about directors who have not consented to act (Form RP06);
application to change a company's disputed registered office address (together with supporting evidence which must be submitted in a single PDF with the completed form) (Form RP07 and LL RP07); and
application to correct a director's date of birth which was incorrectly stated on incorporation (Form RPCH01 and RP LLCH01).
Companies House will continue to update this service and expects to be able to process more forms and documents and include features such as acknowledgements and payments in the future. Companies House already offers online services for a number of forms and documents which should continue to be submitted online in the usual way - companies seeking to set up web filing options may wish to reference our guide. 
We will update this note with any new developments as we receive them.
Stephen Gibb is a partner in Shepherd and Wedderburn's corporate team. For more information, contact Stephen on 0131 473 5211 or at stephen.gibb@shepwedd.com.