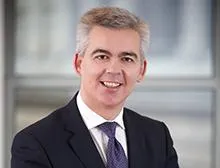 Companies House has increased the number of forms and documents that can now be filed online using the Companies House new temporary filing service. 
As detailed in our earlier briefing note, in response to the COVID-19 pandemic Companies House has developed a temporary online filing service for certain forms and documents which previously had to be submitted in paper form. 
Companies House has announced that the temporary filing service can now be used to submit the following additional forms and documents, which now includes forms for Scottish limited partnerships and Scottish qualifying partnerships (broadly partnerships that are required to file certain information in relation to people with significant control (PSC) at Companies House):
notices relating to a company's constitution together with the related copy resolutions and amended articles of association (Forms CC01 – CC06)
notice of a change of details for a Scottish qualifying partnership (Form SQP2)
notice of ceasing to be a Scottish qualifying partnership (Form SQP3)
notices relating the PSC of a Scottish qualifying partnership (Forms SQP PSC01 – SQP PSC09)
notices relating to the PSC of a Scottish limited partnership (Forms SQP PSC01 – SQP PSC09)
The new temporary filing service should only be used for forms and documents that cannot currently be filed using the existing online filing service at Companies House (for example filing annual accounts and confirmation statements).
Companies House has published a roadmap detailing some of the new functionality Companies House intends to provide through the temporary filing service. This will include insolvency forms, registration of charges and change of name documentation.  
We will of course update this briefing note when further measures are announced.
Stephen Gibb is a partner in Shepherd and Wedderburn's corporate team. For more information, contact Stephen on 0131 473 5211 or at stephen.gibb@shepwedd.com.