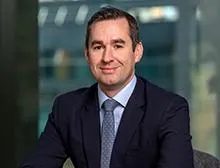 Last month the much-awaited UK Government response to the consultation on corporate transparency and Companies House register reform was published. A copy of the response can be found here.  
The consultation, and response, aim to support the UK Government's ambition of making the UK the best place in the world to start and grow business. With the register of companies at Companies House being accessed more than 9.4 billion times a year, it is clear that a well-functioning register is integral to this aim. While the consultation recognises the value of the register, it also proposes a number of ways in which it can be strengthened. 
Lord Callanan notes in the Ministerial Foreword to the response that: "By striking the right balance between greater assurance, enhanced protection of personal information, and streamlining processes we will enhance the UK's global reputation as a trusted and welcoming place to do business. More than that, we will ensure our regulatory framework continues to be an exemplar to others."
The proposed reforms can be broadly split into four main categories:
1) Knowing who is behind corporate entities: with the most significant change being a compulsory identity verification for all directors and people with significant control (PSCs) in respect of UK-registered companies. Interestingly, the proposal would see identity verification of directors being a hurdle to the legal appointment of such directors rather than merely a filing requirement. Those who present/file information on behalf of companies would also be subject to verification.
2) Improving the accuracy and usability of the information on Companies House register: through, among other things, providing the Registrar with powers to query information that is submitted.
3) Protecting personal information: through removing restrictions to allow personal information to be removed from the register (such as personal signatures on documents).
4) Ensuring compliance and sharing intelligence: through, among other measures, additional gateways to permit cross referencing of Companies House data against other data sets.
The full range of proposed reforms are contained within the response.
The most significant for everyday practice appears to be the requirement for directors to complete identity verification ahead of legal appointment. It is, however, envisaged that all company directors would have verified digital accounts with Companies House, which could be referred to when new appointments are undertaken, and so ease the burden and limit any delay. 
For those already on the register, a period of transition is to be provided to allow existing directors to complete their identity verification, with compliance action and possible prosecution if they fail to do so within the transition period. 
The system design for such an identity and access management system is expected to be in place, and user testing under way, by the end of this financial year. The key to the success of such a process will be in how well such a system performs. 
As has been said many times before, the one certainty is change and it appears that Companies House is no exception.
For more information please contact John Morrison, a Partner in our corporate finance team, at John.Morrison@shepwedd.com, or your usual Shepherd and Wedderburn contact.