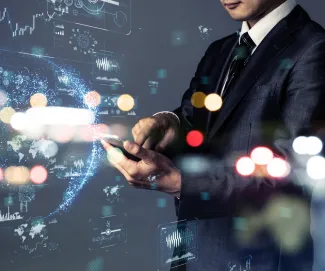 Today, reports have confirmed that MySpace has lost over 50 million songs uploaded to the platform between 2003 and 2015. MySpace has confirmed that the loss was due to a server migration project. We take a moment to reflect on what this could mean for any songwriters that relied on the platform as an evidential record of their copyright-protected works.
Founded in 2003, MySpace is considered as one of the world's first social media platforms. In the days before Facebook and Spotify, MySpace was also once considered a key player in the UK's music industry. Breaking down the barriers between artists and their fans, MySpace thrived as a tool for artists to communicate with fans in real time – giving their fans instant access to new music and information about upcoming gigs. It was a successful marketing platform used by both established and up-and-coming artists. Allowing fans to stream music for free was considered good promo for an artist's commercially available downloads in the days before streaming was established as a revenue stream in itself.
As much as the rise and fall of MySpace in the social media playground seems like a distant memory, the platform had an important role to play for songwriters using MySpace as a bank for all their song recordings. As well as commercially available recordings, the platform was a popular tool for artists to upload early demos of their songs. For many songwriters, those uploads may have evidenced the earliest recordings of their works, including any songs that never made it to commercial release.
Given the automatic nature of copyright protection in the UK, there is no central register of copyright-protected works. This means that songwriters must be careful to keep an evidential record of all their original works and when those works were created. Whether songwriters have consciously used MySpace as an evidential record of their copyright-protected works or not, MySpace has clearly provided many songwriters with this crucial evidential database. That is, until they lost it.
The news today suggests that MySpace may have lost more than just the nostalgic record of youth culture in the mid-2000s.