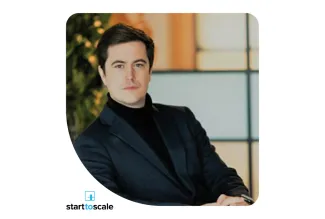 Ed Prior, Former Vice President of GP Bullhound, talks the UK Tech Sector
How attractive is the UK tech sector to international investors?
In recent years, we have seen an increased amount of international funding being invested in the UK Tech sector. 
GP Bullhound's Titans of Tech report released in 2022 highlighted that UK tech companies raised over $25bn in 2021 and the first two quarters of 2022 – which is the highest of any European country – and the amount of funding coming from foreign investors is increasing each year.  
Many of the top US growth funds now have dedicated offices and teams based in the UK and are actively looking to deploy capital, which highlights the quality of the companies which are being created and built in the UK. 
---
How is GP Bullhound finding the market for tech deals currently?
Coming off the back of record high activity in 2021, the market has slowed slightly in the past 6 months as the turbulence in the public markets has filtered through to the private markets. 
Therefore we expect the total number of deals completed in 2022 to be lower than 2021, but as VC & PE firms have all-time high levels of dry powder in need of deployment the deals market certainly won't grind to a halt. 
It has been well documented that valuations have contracted recently, however for high quality assets valuation levels are stable – and in some cases they are increasing due to increased competition amongst investors to secure best in class companies. 
---
What more could we do to support our tech scale-ups?
In the past few years there has been a vast improvement in support available to scale-ups, ranging from governmental support (such as the tech visa scheme) to mentorship programmes, however these resources are not always clearly signposted to all founders – therefore we need to find a way to signpost the support available to those who need it. 
---
How important are market square events (such as the GP Bullhound Titans of Tech) events to the tech ecosystem?
Vital, entrepreneurship can be a lonely journey and therefore networking with other entrepreneurs at events can be extremely helpful. 
There are many challenges faced by entrepreneurs which are the same regardless of sector – such as dealing with difficult shareholders, raising investment, or entering new markets. Therefore, events provide the opportunity to learn from others who have already faced these challenges. 
The Titans of Tech brings together the entire ecosystem, it offers the chance for entrepreneurs to meet investors (and vice versa) and also for entrepreneurs from earlier stage companies to gain inspiration from those who have already scaled businesses successfully.
---
What bit of advice would you give to first-time entrepreneurs?
Identify your weaknesses and surround yourself with a core 
group of people who are experienced in those areas who you trust to give you honest feedback and guidance – not just yes men and woman who will tell you what you want to hear. 
---
To read more of our resources around scaling up and starting up, as well as more of our Q&As, click here.