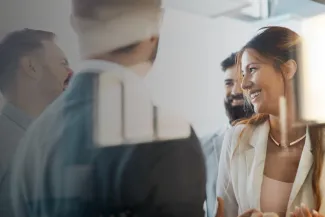 Dynamism is a key element in building successful businesses, but company restructures – for example, when preparing to raise money from the sale of shares in a public listing, disposing of a business unit in an inter-group sale, or conducting an asset sale to a third-party which includes the employees of the sold business – can present issues for employers sponsoring international workers. 
Business and asset sales – the employment issues 
Working with employers and corporate lawyers, I understand that, by and large, they have a broad understanding of the Transfer of Undertakings (Protection of Employment) Regulations 2006 (TUPE). However, and not unsurprisingly, few are aware of the types of transaction that can ultimately impact on a sponsor licence. 
Employers need sponsor licences to be able to sponsor skilled non-EU staff. Having a sponsor licence can be a huge advantage to a business, particularly in a tight labour market. Professional and highly-skilled international candidates have been known to determine their employment plans through their own research on the organisations that hold a sponsor licence. The Home Office register of licensed sponsors is available here. 
The real challenge for employers lies not only in obtaining a licence, but in ensuring they are, at all times, compliant with their sponsor duties. One of the key duties is reporting any change of circumstances in respect of either the business or the individual to the Home Office.
The difficulty here is that often sponsor licence holders do not fully appreciate the range of business changes that are required to be reported. There is a common misconception that only changes that impact directly on an individual's employment need to be reported to the Home Office. So, in general, we find sponsor licence holders understand that where TUPE is involved, this presents a sponsor licence issue. However, there are more wide-ranging corporate changes that businesses are also required to report. 
A share sale for example, where probably most of the employees of the business are unaware that a sale is taking place, would have little impact on the employees' rights, so why would this affect a sponsor licence? The risk lies in the Home Office viewing the transaction as a change of circumstance, which a sponsor is required to report to the Home Office.
Reporting a transaction can, in certain scenarios, require the company to apply for a new licence. It is vitally important the sponsor reports any changes as this is a core sponsor duty – failure to comply with a core duty can lead to a licence being revoked. 
When does a transaction need to be reported to the Home Office?
As a general rule, if you are in any doubt whatsoever as to whether a reportable change has occurred, alert the Home Office to the change. If there is a change in the ownership of a company within a group structure, you should seek specialist immigration advice to establish whether a new sponsor licence will be required, or if reporting the change in circumstances will suffice. Failure to report a change within the required timeframe can result in the Home Office taking action against an employer, and, in a worst case scenario, can result in an organisation losing its sponsor licence.  
The way in which an organisation should report will depend on what is changing- monitoring progress and providing information to the Home Office of any changes in a timely fashion, and in as clear a manner as possible is vital to ensuring full compliance with sponsor duties. It is also worth keeping front of mind, Home Office caseworkers are not lawyers, so communication should be clear, concise and evidenced. 
When will a transaction require a new sponsor licence?
The Home Office is clear in its guidance; a change in ownership requires a new licence. The rationale behind this is sound. A sponsor licence affords a company the privilege of hiring the best talent worldwide and should not be bought and sold. 
As such, the Home Office, in maintaining immigration control, needs to carry out its diligence on those who control any licence. Unfortunately, this can see businesses, in some cases, having to go through the administrative burden of applying for a new licence in circumstances where the immediate employer has not changed as a result of a sale or restructure.
The impact of a restructure will largely depend on the entity holding the licence. For example, in the hierarchy below, if the service company holds the licence, and, as part of a restructure the service company is sold – for example to the Sister Holding Co – but the service company remains within the group structure, it would, ordinarily, need to apply for a new licence.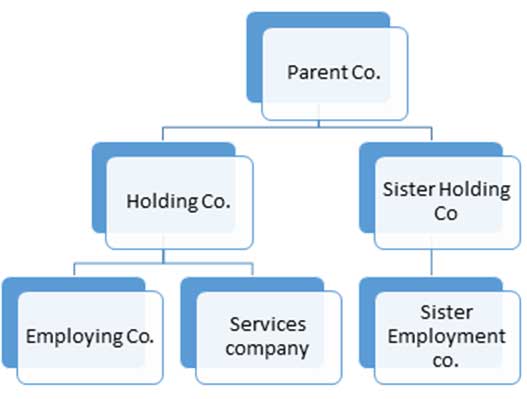 This should also be a key consideration when a company is going through an insolvency process, as although it must be reported, and the insolvency professional must then become the Authorising Officer, any pre-pack or sale as part of a restructure must take into account the sponsor licence to ensure the business can continue to return value to its creditors.
What can you do to mitigate against having to obtain a sponsor licence?
The Home Office can be reasonable on some restructuring changes, and clients can get case-specific concessions where it can be demonstrated the beneficial owner is not changing. 
The key is being aware that there may be an issue, and seeking specialist immigration advice to avoid problems at a later stage.