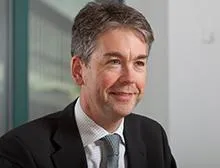 The European Commission has fined Google €1.49 billion ($1.69 billion) for "abusive practices in online advertising."
That is in addition to the $5 billion and $2.4 billion fines it handed to Google in 2018 and 2017 for other anti-competitive practices.
Competition commissioner Margrethe Vestager said Google "shielded itself from competitive pressure" via exclusive advertising contracts with publishers.
Google did this mainly through its AdSense service, which dominated  the online intermediary advertising market in Europe with a market share of more than 70% over a 10 year period from 2006 top 2016.
What is AdSense and why is it considered harmful?
AdSense is an advertising network that allows publishers (website owners) to serve ads and earn extra revenue.
According to Google, 'AdSense shows timely and relevant ads alongside your own online content—and pays whenever someone clicks'.
It acts as an intermediary service between advertisers and website owners.
This is a crucial gateway for search advertisements in a core market.
The investigation into AdSense, just like the two cases against Google, was to determine whether Google abused its dominant market position to stifle competition.
The main allegation is that Google imposed clauses that closed off the market, by prohibiting websites from placing search adverts from competitors on their search results pages or ensuring that Google's adverts were placed on the most visible and clicked on parts of the websites. 
These practices hampered Google's rivals, such as Microsoft and Kelkoo, in competing with Google..
The Commission concluded that Google's anti-competitive practices prevented rivals from competing in the online search intermediation market, noting that as other online search engine providers such as Microsoft and Yahoo were not able to sell advertising space on Google's own search engine results page, it was particularly important for third party websites to be available to them to allow them to grow their businesses and compete with Google. Importantly, the Commission found that Google's practices harmed competition and consumers by deterring innovation and reducing alternative advertisement types.
Private damages actions: A route of redress for competitors?
While the Decision does not break new ground, the fine is significant and demonstrates the Commission's readiness and willingness to punish the abuse of a dominant position by tech companies.
Those of Google's rivals whose businesses that have been harmed by Google's abusive conduct can be expected to seek damages from Google in private damages actions in national courts.
Some may seek to do so with the backing of litigation funders – when regulatory decisions form the basis for a claim this is often attractive to funders as it provides a solid foundation for the claim. And Google would certainly be a defendant with deep pockets.
Looking forward, this may not be the end of the pursuit of Google for anti-competitive practices: its AdMob platform provides a similar service.
There is currently a claim before the CAT by Unlockd alleging that Google's decision to suspend the supply of AdMob services and remove apps containing the Unlockd product from the Play Store is anticompetitive and would have a detrimental effect on Unlockd's business.
In October 2018, the Court stayed the proceedings until March 2019 to allow administrators of Unlockd time to seek third-party litigation funding.
If this case progresses it should provide a useful insight into the CAT's handling of cases of abuse of dominant market position in the technology markets.