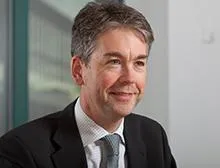 Has your company dealt with VP Plc or M.G.F (Trench Construction Systems) Limited at any time between 2011 and 2016?
Flash summary
Two significant players in the supply of groundworks protection systems in the construction industry have received significant fines from the UK's competition regulator for illegally colluding to fix their prices between 2011 and 2016.
Victims of cartels can claim damages against the conspiring companies where they have been overcharged.
Breach of UK competition law
On 17 December 2020, the Competition and Markets Authority (CMA) issued fines totalling £15 million to VP and MGF due to anti-competitive arrangements entered into by the companies. The companies colluded illegally to artificially maintain higher prices for their products, sharing confidential information on future pricing and commercial strategy. A third company, Mabey Hire Limited, was involved for a limited period of five months. However, due to the CMA's Leniency Programme and Mabey's assistance provided to the CMA, no enforcement action has been taken against this third firm.
VP and MGF supply groundworks products to construction firms involved in excavation works. The products protect construction workers while carrying out excavation works. The two companies commonly provide these products for:
major housing developments;
road construction works;
railway line works; and
water pipe upgrades and other utilities works.
The CMA found VP and MGF to be in breach of UK competition laws, which prevent agreements, decisions and collusion between undertakings that restrict, distort or prevent competition within the UK. Companies affected by these arrangements may raise a claim against VP and/or MGF for any damages suffered as a result of the anti-competitive arrangements.
Due to the range of activities undertaken by VP and MGF, along with the size of these companies, a large number of construction companies, or indeed their sub-contractors, may have been affected. Companies dealing with VP or MGF may have been forced to pay uncompetitive rates for products or services purchased from either company.
If you think that you or your company may have been affected by the anti-competitive arrangements entered into between VP and MGF, please get in touch with John MacKenzie, at john.mackenzie@shepwedd.com, Scott Rodger, at scott.rodger@shepwedd.com, or your usual Shepherd and Wedderburn contact.