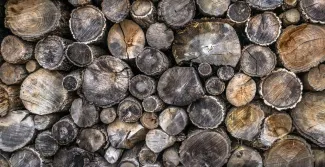 Not-for-profit Reforesting Scotland's "Thousand Huts" campaign has spearheaded the regrowth of the hutting community, previously almost entirely eradicated by increasingly strict building regulations. 
The new Building (Miscellaneous Amendments) (Scotland) Regulations 2017 sets out the framework for ecologically sustainable hut development. 
What is a Hut? 
A hut must be a single storey building used as recreational accommodation. Huts may have decking and an external toilet, but are generally not connected to mains water, electricity or sewerage.
A hut cannot be any of the following: 
- A principal residence 
- Attached to another building
- Larger than 30m2 
- Within 6m of the boundary of another building 
- Used as a wastewater disposal system for another hut 
Shipping containers, caravans, portacabins and materials that have a high ecological and visual impact (such as breeze blocks) cannot be used in the construction of huts under the new regulations. Similarly holiday chalets, often seen on caravan sites, do not fall within the definition of a hut. 
Is Planning Permission Required?  
Planning permission is required for all new huts built under the new regulations, however, building warrants are not. 
Environmental Impact Assessments are unlikely to be needed, except on rare occasions where a development may have a significant effect on its surroundings. 
Do you have to own the land? 
Traditionally, hut owners did not own the land upon which their hut was built, but paid a ground rent to the landowners. Often hut owners had no legal rights to their hut in the event of the landlord dying or selling the land. 
It is recommended that hut owners who do not own the land on which they wish to build a hut, should enter a formal lease with the landowner. 
The lease should include provisions as to:- 
- The length of the lease
- If and how the lease can be extended
- Who is responsible for the provision of services and the maintenance of the site and hut
- How access is taken to the hut
- Rent reviews
- How the lease is terminated
- Whether the hut should be removed from the land at the end of the lease
Law of Accession 
In Scotland a building is owned by whoever owns the land it is built upon. This does not apply to non-permanent buildings, such as huts. However to avoid complications when building huts on land owned by others, it is advisable to take legal advice and have appropriate provisions in the lease to avoid confusion regarding the ownership of the hut.