Today marks the one year countdown to the General Data Protection Regulation (GDPR) coming into force. A failure to comply with this law could lead to fines of up to €20 million or 4% of global annual turnover (whichever is higher).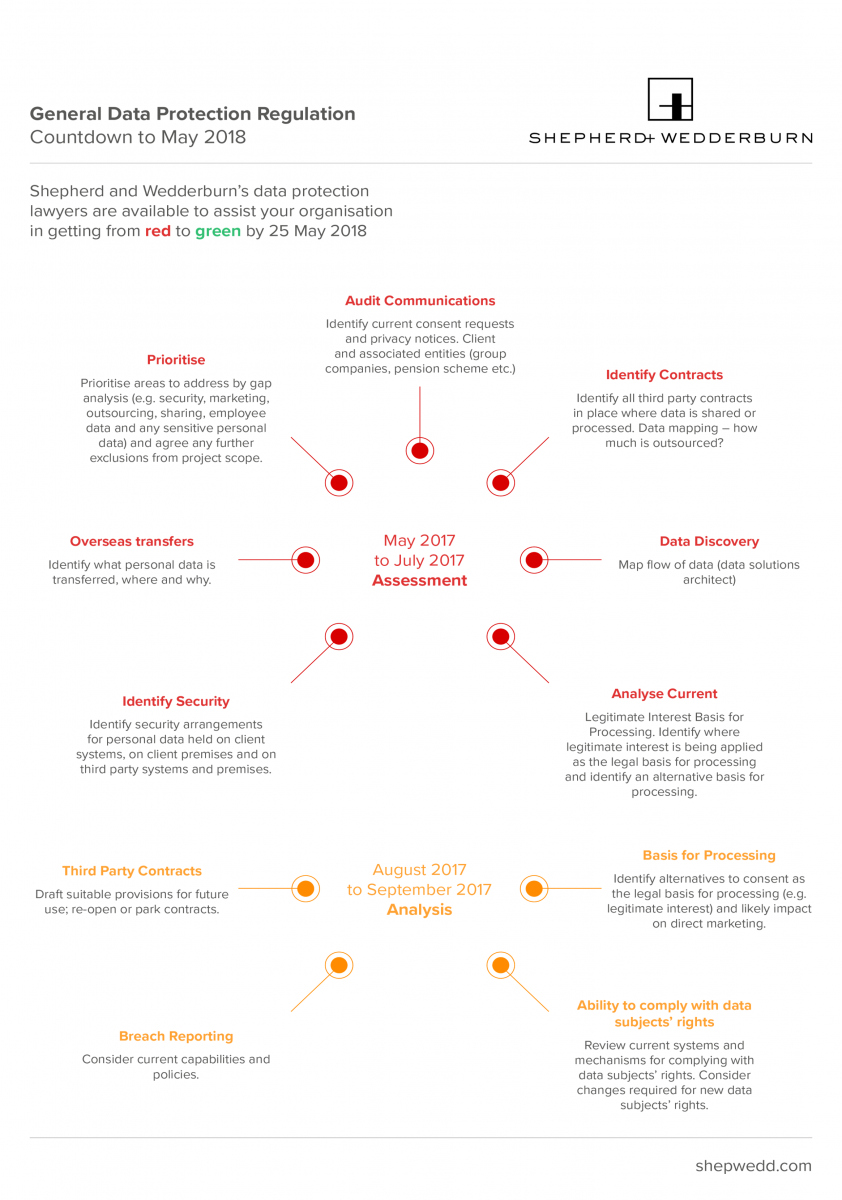 As well as publishing our GDPR Compliance Timeline, Shepherd and Wedderburn has developed a toolkit designed to help clients of all sizes identify and implement the actions that you need to take to ensure that you are GDPR compliant.
Please contact Joanna Boag-Thomson, Ashley McLean or your usual Shepherd and Wedderburn contact.
To find out how we can help with data protection, download our GDPR compliance credentials or our data protection credentials now. 
---
Related articles