Our net zero commitment
Shepherd and Wedderburn is committed to achieving net zero greenhouse gas emissions by 2030. We believe it is our responsibility to lead by example in protecting and nurturing the natural environment and so we have overhauled our approach to sustainability as a law firm working in multiple sectors across the economy.
Our Sustainability Policy is informed by the United Nations Sustainable Development Goals and is aligned to those of the cities of Edinburgh, Glasgow and London, which have committed to becoming net zero by 2030.
Our Sustainability Policy covers three core areas: our clients, our people and our business.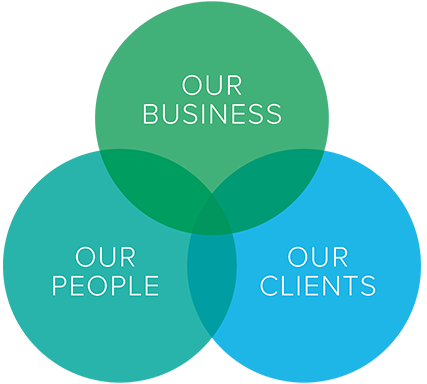 We are integrating sustainability considerations into all our business decisions and will report our greenhouse gas emissions and progress against our net zero target at least annually, using the Greenhouse Gas Protocol Corporate Reporting Standard methodology.
Our clients
We are here to help clients navigate the challenges, the policies and the legislative drivers that will lead to all business becoming sustainable and helping to rebuild a resilient economy. Read more about the work we are doing with our clients and partner organisations on our green recovery page.
Our people
We strive to promote, through training and engagement, a more sustainable mindset among our people in the way we deliver our services and live our lives.
We recognise we all have a part to play in shaping a more sustainable world, and it is our goal to encourage and empower all colleagues to make sustainable decisions. 
Our business
Our firm Sustainability Policy is underpinned by a 'route map' focused on reducing the firm's Scope 1, 2 and 3 emissions under the Greenhouse Gas Protocol Corporate Reporting Standard.
Within our business, our particular focus will be on reducing:
energy consumption;
materials use (including, but not limited to, stationery, printing and packaging);
waste production; and
travel.
Committing to the Edinburgh Climate Compact
Shepherd and Wedderburn was the first professional services firm to sign up to a series of decarbonisation commitments as part of the Edinburgh Climate Compact to support the city's ambition to reach net zero by 2030. Other signatories include NatWest Group, NHS Lothian, Robertson Group, The City of Edinburgh Council, The University of Edinburgh, the Edinburgh Festival Fringe Society and SP Energy Networks. Clare Foster, our Head of Clean Energy, is a member of the Edinburgh Climate Commission and was instrumental in developing the Compact.
Andrew Blain, Shepherd and Wedderburn's managing partner, said:
"Having already made significant inroads during our journey to net zero, we are committed to further reducing our carbon footprint and to working with our colleagues, clients, suppliers, and other third parties to that end. Our firm has been at the forefront of innovation in the clean energy sector for over 30 years. As a lead adviser in this sector, we understand the existential threat posed by climate change and, while we are working hard with clients to develop more clean energy projects in the transition to a net zero future, we believe it is also our responsibility to lead by example in protecting and nurturing the natural environment.

"We are committed to being the most sustainable business we can be because it is the right thing to do. We have all benefited from the natural environment and have an ethical obligation to make a tangible, positive contribution to tackling the climate emergency, for the sake of current and future generations."
Getting in touch
For further information about sustainability at Shepherd and Wedderburn, please get in touch with us via the enquiry form below.