**Please note our traineeship for 2020 is now full.
Our two-year traineeship offers a structured approach to training with four six-month seats covering at least three different legal disciplines. Not only will this help you decide which area you want to specialise in, it'll keep life interesting as well.  Traineeships are available in our Edinburgh, Glasgow and London offices.
From day one, you'll be expected to become a fully-fledged member of our team, working on real legal projects, meeting clients and getting to grips with the way we do business.  As a trainee, you'll be mentored by a senior member of our team, who will offer help and encouragement and suggest new opportunities to explore. During each module, you'll report to a partner who will monitor your progress and assess your development. You will also take part in an ongoing programme of professional skills training and may enjoy a secondment to a client organisation to fully develop your commercial awareness, or have the chance to spend a few months in one of our other offices.
Pay & Funding
Our current salaries for trainees are placed competitively in the respective locations and reviewed on a regular basis.
We will fund  your PEAT1  or LPC fees. The PEAT1 fees are covered up to a maximum of £7,250. A maintenance allowance of £3,400 will also be provided to help support you through your PEAT1 studies. This will be paid to you in equal monthly instalments by BACS transfer commencing in the month you start your studies for the PEAT1.
LPC funding will be paid up to a maximum of £10,400
Note: Funding is not available for courses which have been completed or have commenced prior to our offer of a training contract.
Life as a Shepherd and Wedderburn Trainee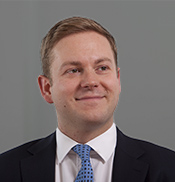 "I really enjoyed my traineeship at Shepherd and Wedderburn.  I had exposure to market-leading deals and had the opportunity to work with some really great clients.  The quality of the training has also been very high.  The firm is absolutely committed to ongoing learning and lots of training courses were provided.  For example, the induction week was a great way to start because it gave me the opportunity to meet the other trainees and lots of other people from the firm.
I did two seats in the Edinburgh office in commercial litigation and competition & regulation.  Both of these involved complex multi-jurisdictional work which also included the opportunity to travel and to work with sector experts.  I also spent one of my seats on secondment to one of our banking clients.  That was a great experience and it was interesting to see how in-house lawyers worked, particularly when I got to instruct other law firms!  My favourite seat was a secondment to our London office.  Working in the City was a completely different environment and it was a lot of fun on top of the hard work.
When I was at university I liked taking part in charity and volunteer projects so I wanted to keep that going at work.  Shepherd and Wedderburn's approach to CSR is really impressive and, even as a trainee, I was encouraged to get involved in the firm's pro bono initiatives.  I've had the opportunity to volunteer at local CAB offices, assist an international NGO on making submission on the human rights consequences of legislation and also get involved in the London Legal Walk with over 10,000 participants."
-Zeno Frediani  – Solicitor, Commercial Disputes Resolution
---
Secondment
Whilst secondment opportunities for trainees can be more restricted given the requirements in terms of supervision and exposure to different areas of work the Firm does operate a number of secondments to clients - companies in major sectors such as energy, property and finance and banking.
We feel that secondments allow the opportunity for trainees to attain an insight into some of our clients as well as allowing the Firm to strengthen the client relationship.
---
Welcome day and trainee induction week
Welcome Day
Every year towards the end of May, we host our trainee welcome day for all new first year trainees due to commence in August. This provides an opportunity to meet fellow trainees, have tour of office and attend mini presentations given by each of the divisions. The  format is as follows:
Welcome, Chief Executive
Brief Presentations from Divisional Representatives
Buffet Lunch
Brief Presentations from Divisional Representatives
Q&A session – hosted by Trainees
Induction week
You will attend a comprehensive induction week where your future colleagues will introduce you to key aspects of the business – be they legal areas or important management services functions.  The induction week is designed to ensure your transition into your first seat runs as smoothly as possible so you will get training in our IT and telephony systems as well as getting information re how best to manage your time and support the legal team.  It is also an opportunity to get to know your peer group at the outset of your training contract.